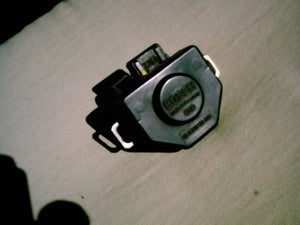 BMW-Volvo-Porsche-Triumph Pre-Owned Throttle Switch BOSCH 0280120301
Welcome to Fuel Injection Products 

We specialize in Bosch Fuel Injection Systems
Pre-owned Condition
Throttle Switch

Bosch 0 280 120 301 
Use with Bosch LH-Jetronic fuel injection
Fit
BMW
325e  84-86
528e  82-85
M3  87-91
M5  90-91
M5  87-88
M6  87-88
Porsche
944  83-84
Renault
Alliance-Encore-Fuego-R18i-Sportwagon
Triumph
TR7 80-81
Volvo

240 87-88
240 DL, GL 83-86
740
760
780
We sell parts by Bosch part number. Contact us or consult your dealership's spare parts department for detailed information about the proper application for your car.  
warranty
Three months warranty from the date of purchase.
Terms: 3-months warranty. Exchange only
NO RETURNS -NO CASH REFUNDS 
All references to vehicle models, manufacturers, and photos are for informational purposes, not intended to imply affiliation or approval by the vehicle manufacturer.